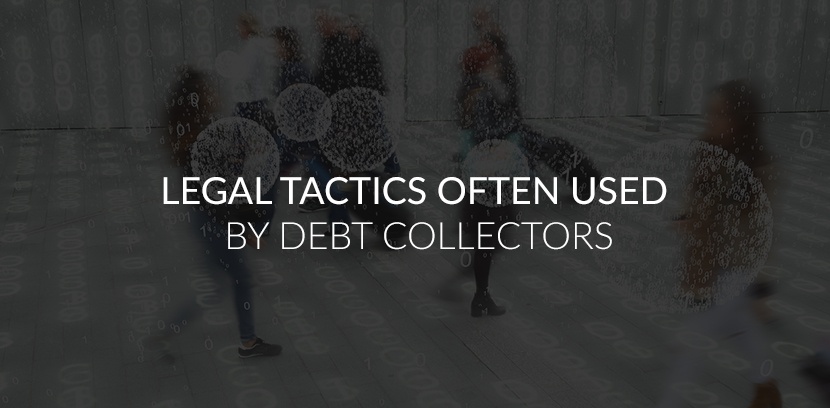 One of the questions asked most often by our clients is, "What debt collection tactics do you use?" This is a very good question and typically reveals that the client has some idea about consumer rights and protections. Many of the posts on this blog dive deep into FDCPA violations and how consumers can work with fair and non-abusive debt collectors. At BYL, we want to treat clients and their customers the way we'd like to be treated. Even still, some debt collection tactics may seem shadier than others.
Here are Legal tactics most often used by debt collectors.
Debt Collections and Technology
Skip-Tracing
Skip-tracing is the process of tracking down debtors whose contact information is no longer correct, i.e. they've "skipped" out on their debt. Debt collection agencies will skim large databases, phone books and other information to track down more accurate information on the debtor. In many cases, the databases of information was purchased and therefore more accessible to debt collection agencies than individuals.
Spoofing
If you've ever received a phone call from a local number, only to find out it was a debt collector, you understand spoofing.Spoofing may also take place over email. Spoofing is treading on potential FDCPA violations according to the Consumer Financial Protection Bureau, especially when the collector is attempting to impersonate an attorney or law-enforcement.
Gamification
When call centers of any kind use incentive programs to motivate agents to contact more people or collect more money, this is typically done in the way of contests or games. Gamification is used to make the customer service process more competitive and fun instead of repetitive and draining. Debt collection agencies of all kinds will use gamification to reduce turnover and increase recovery of funds.
Speech Analytics
Many collectors calls are routine and fair, where the debtor is informed of their consumer rights and the agent has the ability to work out a payment plan. Sometimes, however, these calls can turn negative. Speech analytics is used within the call center to examine the phone conversation for expletives, threats or raised voices. If a supervisor is alerted through the speech analytics program that the call is going awry, they may opt to interrupt the call to assist with smoothing things out.
Ringless VoiceMail
Because of the Telephone Consumer Protection Act, consumers are protected from debt collections calls to their cell phone unless they expressly gave consent to receive calls. With ringless voicemail (also called ringless voicemail drop), debt collectors are able to leave a voicemail message for the consumer without the phone ringing with a call. What this means is that the voicemail is sent server-to-server without the intercepting call. Because a call isn't made to the consumer's phone number, this practice skirts around the TCPA but it is still being closely examined.
Virtual Collectors
A virtual collector or avatar is a character that represents a friendlier debt collection agent. Some consumers feel less threatened when dealing with a "cartoonish" character who guides them through the collections or payment process than another human. Perhaps this is because much of the shame element of being in debt is taken away. In some cases, the virtual collector can also speak different languages, helping to bridge the gap for those whose native language isn't English.
Collections, Necessary but not always Evil
The collections process doesn't have to be frightening to the consumer but deceitful and abusive tactics means that collections has a bad reputation. We believe in educating the consumer on the debt collections process. We believe that an educated consumer is one that wants to settle their debts and build great credit. The more we can dispel the myth of the scary debt collector, the more likely our clients can recover what is owed to them.