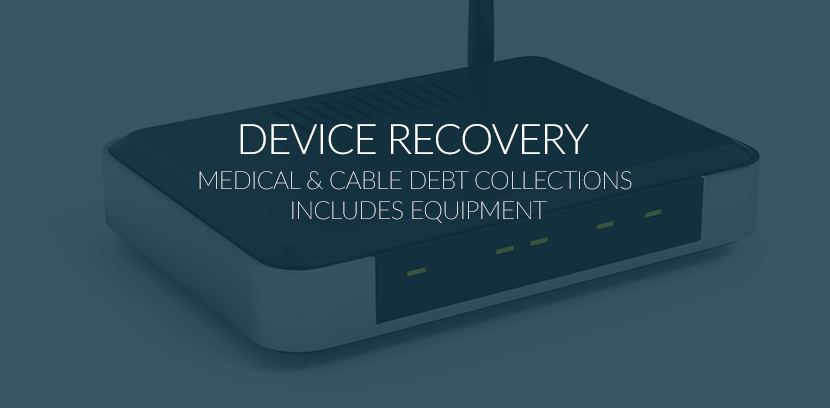 Consumers who are cutting their cable or late on their bill can still be held responsible for debt to their cable company if the set-up box isn't returned. Individuals who have rented medical equipment are also liable if they are late returning or negligent in returning the devices to the supplier. Even if bills were paid on time but the rental equipment isn't returned, medical supply and cable companies can still seek a debt collections company to recover equipment and report it as a debt on the consumer credit reports.
Debt collections doesn't only include cash but equipment and devices too. Here's how to resolve or Avoid a Collections scenario.
Reasons for Late or Missing Medical Equipment and Cable Accessories
In order for these organizations to protect themselves, it's helpful to understand the reasons why devices are not returned or are returned late. Creating protocols or best practices to avoid these situations will alleviate stress on both sides of the equation.
Some potential causes for late or missing equipment include:
Bankruptcy
Illness or death
Unclear instructions or expectations of equipment return
Miscommunication or no communication at all
Device or equipment is damaged or lost
Equipment was lost in the mail
Clear communication with the individual could resolve some of these issues. Otherwise it may be necessary to seek assistance from a collections agency.
Best Practices for Device Recovery
As with many scenarios, communication and processes go a long way in avoiding a debt collection situation. Creating a process, as well as including deliberate protocols around equipment recovery, will assist in a smoother transaction between businesses and consumers.
To better serve the customer and avoid an equipment debt collection, ensure the following:
Provide conspicuous instructions on how to return the equipment
Give a specific date by which the device should be returned
Follow up with the customer or patient to ensure the equipment will be returned
Establish a process or timeline for contacting the individual if the device hasn't been returned (suggestion: immediately)
Provide detailed instructions for contact if the equipment is missing or broken
Inform and create an expectation of collections and or harm to credit if the device isn't returned
Many consumers may not be aware that they will be held liable for the equipment or devices after ending a contract with a medical device supplier or cable company. Offering clarity, communication and follow-up are helpful to avoid a collections situation.
When to hire a Collections Company To Recover Missing Equipment
Sometimes, no matter how clearly the information has been stated, collections cannot be avoided. It may be an illness or lost equipment or a variety of other reasons where the consumer isn't returning the equipment or phone calls. Some individuals may be unaware of the risk of collections for missing equipment. Reporting the debt to a credit bureau could be helpful as well, as the consumer may not realize the debt against them until they attempt to apply for credit elsewhere. If there is no communication, phone calls are not being returned, and the individual isn't responsive, hiring a licensed and professional debt collections company is the next step in recovering missing devices or equipment.