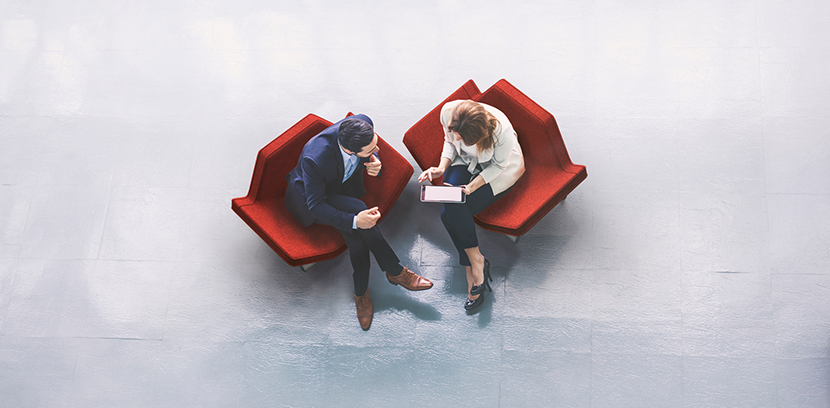 Call nearly any customer service number and there will be an option to resolve everything through an automated system. Amazon has created a grocery store concept where a consumer can complete their entire transaction without any contact from another human. A recent USA Today article stated that as more consumers are used to self-service, perhaps debt collections may one day be entirely digital as well. While some proponents say a fully computerized debt collector may cut down on abusive practices, we see things a little differently.
At BYL Collections, we prefer debt collections with a human touch and here's why.
Digital Collections Already Exists
While it's true that some debt collection practices violate the Fair Debt Collection Practices Act (FDCPA), many employ collections tactics that are in fact legal and allowed. Some digital collection technologies are already in use including ringless voicemail and speech analytics. Other options include a "virtual collector", much like a chat bot, that appears as an avatar or computer character on a website. Removing the human element altogether, some agencies may use IVR or Interactive Voice Response so debtors can use their phone keypad to navigate to payment options. Debtors may also be given the option to be informed of the debt via email, as well as links to explore their account and payment options online, never speaking with a collections agent.
By using digital technology, there is a reduced risk of human frustration, shame or any emotion. Debtors can negotiate payments easier. Debt collection through a computer is less likely to violate the FDCPA by being abusive or calling at prohibited times.
Human Interaction is Important
Older consumers may prefer talking to a real person while a younger generation would be more interested in a text or visiting a website. A lack of human interaction means a lack of empathy when a debtor is trapped in an IVR menu with no clear comprehension of navigation. Every debt collection scenario is different and requires emotional intelligence to handle with care. Digital collections may be faster but lacks the compassion and true listening skills to meet the debtor where they are to increase account recovery.
BYL Collections, while employing some digital options, prefers a more human side to helping people resolve their debt. For those consumers who wish to negotiate and settle their account on their own time (without personal assistance), we do offer a complimentary payment platform called "My Balance Online". It's a virtual platform whereby consumers can view their original statements online, establish customized payment plans to match their fund availability, and create reminders to help keep their repayment plan on track.
BYL Collections has a strong obligation to protect ourselves and our clients from litigation. We prefer to treat our clients and their customers with kindness and respect, the way we wish to be treated. Our company culture, including our on-boarding program, ensures our collections agents view consumer interactions as part of a relationship, not simply a number. Quality customer service and the human element of debt collections may seem old fashioned but we see it as relevant and still fashionable.