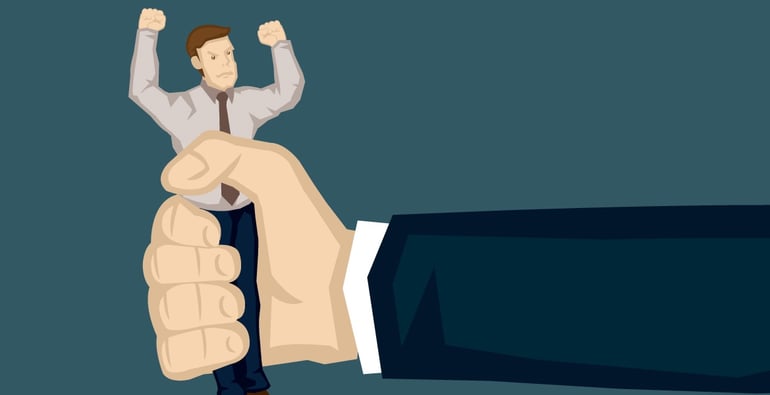 A topic of discussion, among political candidates and more, is the rising challenge of student loan debt. Research shows that Americans have $1.2 trillion in student debt with most of the loans held by the federal government. A recent news article reported that U.S. Marshalls showed up at a man's home in Texas, dressed in combat gear, to collect on a $1500 student loan. With 40 million Americans holding student loan debt, collections agencies are being employed to assist with the recovery from a growing and very frustrated consumer group.
Is threatening action necessary to force someone to pay up?
Increased Student Debt
In the 21st century, having at least an undergraduate college degree is essentially the same as having a high school diploma to the baby boomer generation. With heavy competition in the work force, employers have higher expectations on those searching for a job. Thirty to forty years ago, a university student could apply for a federal grant that would cover more than half the cost of a four year degree. College tuition has risen, however, and financial aid hasn't kept up. Marketwatch reported that the class of 2015 graduated with the most student debt in U.S. history with an average of over $35,000 per student. With wages staying relatively stagnant and the rising costs of attending college, Americans are facing more student loan debt than ever.
The Debt Burden
Federal loan agencies aren't the only ones attempting to collect from students. Property owners are also holding students accountable for their housing including hiring debt collection agencies to collect on back rent. Students are being creative about off-setting the cost of college and student housing, even attempting to rent their dorm rooms on AirBnB. Creating savings accounts earlier or sending their children to cheaper schools are but a few options for parents to help their children avoid student debt.
Economists are suggesting that student loan debt delays graduates from investing in mortgages or setting up any other financial goals. An internet search for "paying off student loans" produces a stream of posts from those who moved back in with parents or cut back on other luxuries to pay off their student debt faster. Obviously, student loan debt becomes a punishing financial burden on families and, unfortunately, affects both career and economical choices of students.
Collecting Debts
With the reporting of armed U.S. Marshalls attempting to collect on an old student loan, many are wondering if the federal government's collection tactics have gone too far. Yahoo is now reporting that the student loan borrower had a gun and resisted arrest after refusing to appear in court for the debt. Collections agencies tend to have a bad reputation so bringing out the big guns (pun intended) certainly isn't helpful nor motivating for an already frustrated consumer group. Is threatening action really necessary to collect on past due debts?
See also: How to Spot Deceptive Debt Collectors
Often, when a business is looking to hire a collection agency their initial thought is "let's find a collection agency that can squeeze out as much money as possible". At BYL Collections, we take a gentler, more consumer-friendly approach. When talking with companies, it becomes evident that what they really want is consistency, and a firm (but not threatening) approach.
For most of our clients, generating a good return is just as important as generating zero complaints. As a debt collection agency, protecting our client's brand is important to us. We are an extension of their operation and take that seriously. We believe that it is possible to provide a solid recovery rate for our clients without using threatening or deceptive tactics.
Protect your company's brand
It's not common for a "Collection Agency" (who no one ever wants to hear from) to have an A+ rating with the BBB, but we do!
Check it out here: Better Business Bureau - BYL Collection Ratings. If your company is looking for a partner to not only help recover outstanding debt, but also protect your brand; we'd love to hear from you!
Contact us directly, or simply fill out the price quote link below.