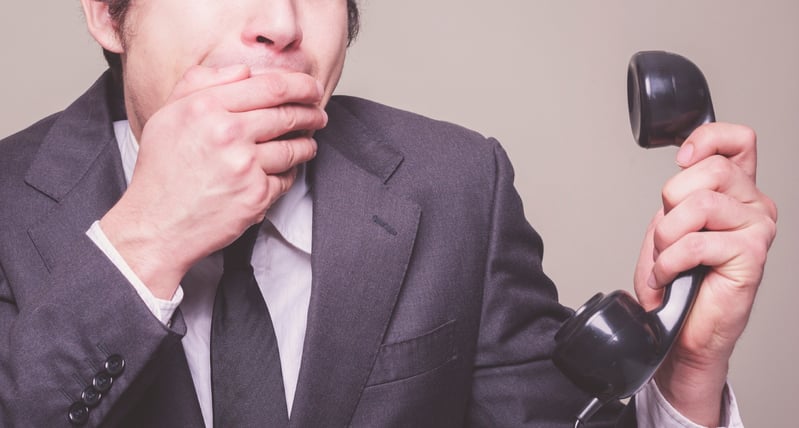 Within the last month, the Federal Trade Commission announced that it had cracked down on several abusive and deceptive debt collections practices. In November of 2015, the FTC launched Operation Collection Protection to stop and enforce actions against abusive debt collectors. The coordinated efforts by federal and state governments target collectors who harass consumers with false threats, deceptive information, phony debts and noncompliance with regulations. We want to help educate consumers to identify these types of illegal debt collections practices.
Whether it's a scam, a lie or a threat, here's how you can spot abusive and deceptive debt collectors.
Operation Collection Protection: By the Numbers
The FTC states that it gets more complaints about debt collections than any other industry. With recent cases announced, Operation Collection Protection has brought 130 actions against abusive debt collectors. This Operation Collection Protection infographic also breaks down the actions of the FTC on deceptive debt collections tactics since 2010 including:
More than 250 lawsuits brought against debt collectors for illegal activity
Over $350 million in judgments secured
86 collectors banned from the industry
With the FTC attempting to enforce the rules of the Fair Debt Collection Practices Act (FDCPA), and with the number of federal, state and local enforcement assisting, we can only expect to see these numbers go up over the next few years.
What a Debt Collector Can't Do
We understand the extenuating circumstances might put a consumer at risk for past due debt. With student loans, medical debt, credit cards and other owed payments, it's easy for a consumer to feel overwhelmed and possibly ashamed for the position they are in. Some debt collectors or debt collections agencies take advantage of this weakened state to try to make the customer feel even more helpless. These collectors are also not attempting to build or garner a relationship with you so they may not be concerned with your thoughts about them.
The job of a debt collector is to collect as much past due monies as possible and as quickly as possible.
With that in mind, here are a few illegal debt collections tactics to look out for:
Contacting you after 9 pm and before 8 am local time
Talking to someone else about your debt for any reason other than your contact information
Lying about your debt, how much you owe or attempting to collect on a phony debt
Calling you at work if you've told them that your employer prohibits it
Harassing you or anyone else they contact about you
Threatening to sue (unless they actually are), cause harm or other actions they can't take
Using profane or threatening language
Repeatedly harassing with phone calls
Using deceptive methods including impersonating the law or an attorney
If you feel that a debt collector is using any of these harassing or deceptive tactics, you can report them to the FTC by calling 1-877-FTC-HELP or ftc.gov/complaint.
What a Debt Collector Can Do
If your account is in collections or you receive a call from a debt collector, the collection agency will most likely follow a process similar to the steps listed below.
Prior to contacting you:
Confirm your address details with the USPS
Conduct a bankruptcy search
Next steps:
Generate an FDCPA compliant collection letter / statement
Notify you of possible Credit Bureau reporting
Attempt to contact you via phone / confirm you are the responsible party
Provide validation of the debt
Offer flexible payment methods (via phone, web, mail, etc.)
Additional payment options - The debt collector can also work with you to create a payment plan, with the possibility of reduced payments in the event of a financial hardship, to pay off the debt.
See also: What to expect when your debt is in collections
Understanding your rights as a consumer is important in assisting the Federal Trade Commission and other governing entities to take down abusive debt collectors. As a debt collections agency, BYL Collections believes in educating our readers on what to expect in the collections process, We treat people the way we'd want to be treated and we think you should expect that too.