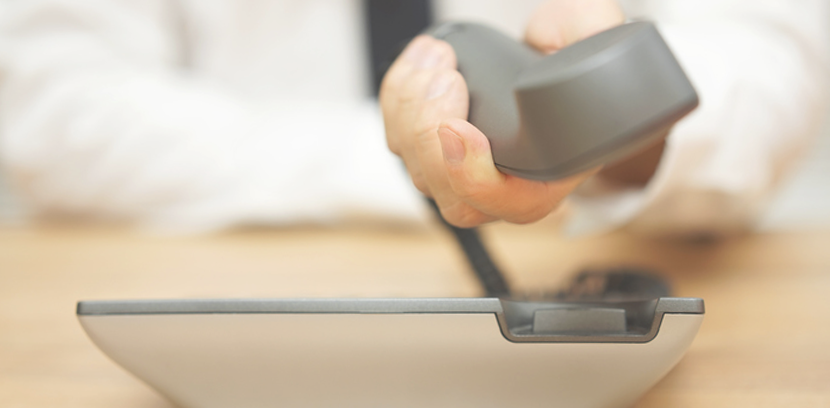 Receiving a debt collector phone call during dinner can make you lose your appetite. Knowing you're behind on bills is frustrating enough not to be reminded about it daily with phone calls or other reminders. The angst and stress caused by late bills are nearly equally matched with the effect of debt collections on your credit. If the bills would go away then your blood pressure wouldn't rise with every walk to your mailbox or the ring of the phone.
There are solutions.
HERE'S HOW TO GET a DEBT COLLECTOR OFF YOUR BACK.
Look at your Bills & Income
The anxiety around hearing from debt collectors is combined feeling of helplessness and irritability. No one wants to be reminded that they're doing something wrong, especially if they feel like there's nothing that can be done to change the situation. Often, a reaction to the helpless feeling means avoidance. The challenge with avoiding bills is that the situation only gets worse. You may be able to meet the demands of bill payments on little money if you look at what you owe and your income. This exercise helps to create a budget to pay bills on time and may also give you an idea of how much you can pay on the past-due bill for negotiation with the debt collector.
Know Your Rights
Once you have looked at your bills, you should have a good idea of what and to whom you actually owe a debt. This information is helpful because not all debt collection tactics are legal. Did you know that debt collectors are supposed to follow the Fair Debt Collection Practices Act (FDCPA)? The FDCPA protects consumers from calls at all hours of the day, embarrassment at your place of employment, being harassed or threatened, and debt collectors who are impersonating the law or trying to collect a debt that isn't yours. Know how to spot deceptive debt collection activity.
Answer the Phone
Knowing how debt collectors are legally required to act will arm you with the information you need to finally answer that phone call. Communication with the collector will begin the process of getting them off your back. To begin, each debt collector must offer you the following information either over the phone or in writing within 5 days of contact:
The name of the original creditor (the original bill you owed)
How much you owe
Information about the debt including:

the fact that you can dispute it if you believe you don't owe it or the debt isn't yours
that your dispute must be in writing within 30 days
if there is no dispute within 30 days, the debt is considered valid
that you are allowed to request that the collector verify the debt
If you dispute the debt, or do not owe the debt, the debt collector cannot contact you until they have verified the debt to be true and that you owe it. Again, use your own records to verify and keep a copy of any correspondence received and sent to the collection agency. Also, take note that the debt hasn't been active past the statute of limitations in your state. This information must also be included in the collector's debt verification letter.
See Also: How Does Debt Collections Affect Credit
Be Prepared to Negotiate
At this point in the process, you know what to expect from the debt collector, you've verified the debt, and you have a clear idea of what you can pay. It's important that you stay with what you can afford. Creating a budget is helpful to determine if you can pay off the entire sum of the debt or if you can afford smaller payments. A debt collectors' job is to collect on the debt so they may use that urgency to try to talk you into paying off more or at once. Getting it paid off at once means you're less likely to stop making payments again.
While paying smaller payments, the debt will still appear on your credit report but creditors will be able to see that you are in the process of paying it off. Remember to hold off on paying until the debt has been verified. If the debt is past the statute of limitations and you make a payment, the debt becomes active again.
Take note: If the debt is past the statute of limitations or if you agree to pay some of the debt but have the other part canceled and the canceled or old debt is more than $600, you may be sent a form 1099-C from the creditor. The form will need to be filed with your taxes as income.
Get it in Writing
After the negotiation with the debt collector for a payment amount or arrangement, get the agreement in writing. The debt collector should send a written agreement stating what you negotiated and you should begin payments after receiving this document.. Keep all documentation as proof the the arrangement and your payments.
RESULTS: LESS STRESS & IMPROVED CREDIT
Paying down debt or paying off a debt will not immediately improve your credit however, this, in combination with a few other things will:
Get a copy of your credit report. Know where you start so you can improve.
Review and dispute any false information on your credit report.
Pay your bills on time
Only apply for credit when necessary
Following these steps to pay down debt will get the debt collector to stop calling. Your stress will be reduced knowing that you've taken back control of your financial situation. Take a deep breath and get to it!