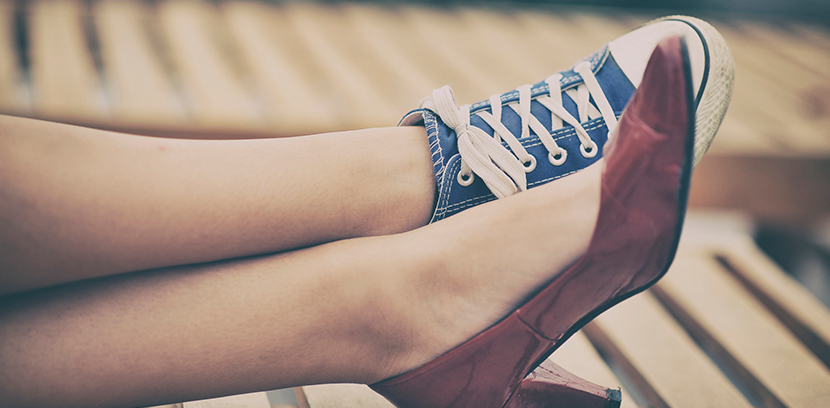 All collection agencies are the same, right?
Wrong.
Collections agencies can be different in many ways including industry specialization and how they charge, not to mention customer service, transparency, and collection tactics. Some agencies may even choose to separate consumer collections from commercial collections, such as our spin off of Enterprise Recovery, because the collection processes and regulations are so drastically different. Depending on the client needs, one agency could be a better fit than others.
WHEN HIRING A COLLECTION AGENCY, BUSINESS NEEDS MUST BE EVALUATED.
the difference between consumer and commercial collections.
Consumer Business Relationships
An example of businesses that work with or sell to individual consumers include grocers, retailers, property managers, doctors or healthcare, banks, and utility companies. Here are more details about how they work with consumers.
How often? These organizations have transactional relationships with their customers such as a single moment in time (shopping at a store or eating at a restaurant) or recurring (paying mortgage, rent or utility bills).
Who decides and how? Typically there is one decision-maker, or one family, who decides where they will shop, which doctor they'll visit, where they will live and so on. Consumers may rely on reviews, reputation, goods, or customer service to decide where to spend their money.
How are they paid? The customer consumes the product or utilizes the service and pays the business. Payments to the business can be made via a single transaction (cash, credit or financing), recurring or through a payment plan.The transactional details may be written in a contract, especially if there is financing, payments over time or financing involved. Otherwise, a single transaction results in a single payment.
What happens when payment stops? When the consumer fails to pay the business or defaults on what is owed, the business can terminate the service, reclaim the product, evict a tenant, foreclose, and/or hire a collections agency.
Commercial Business Relationships
Businesses that work with other businesses, also selling products or services, may include manufacturing supply and materials, consulting, software as a service, marketing, accounting or other professional services.
How often? A commercial business relationship may last a few months to several years depending on the needs of both companies.
Who decides? Compared to a consumer relationship, there may be dramatically more decision makers involved in the transaction such as management, ownership, stockholders, and more.
How does the decision happen?

When an organization relies on another business to help build a product or outsources part of their back office needs, they typically do more research and due diligence than a consumer transaction creating a longer sales p

rocess. The businesses must become trusted partners because so much more is at stake, including the reputation of the organization. The relationship becomes an asset to the success of both companies.
How are they paid? An agreement or contract may dictate what will be provided and what, when and how much will be paid. Payments are made at regular intervals or when invoiced, depending on the agreement, and may be made via check, credit, or financing. Payments may also require approval before processing.
What happens when payment stops? When one of these partners fails to follow through on payment, options may include a lawsuit for breach of contract or hiring a collections agency.
Consumer Collections vs Commercial Collections
As evidenced by the relationship differences, commercial collections and consumer collections are also handled differently. Consumer business relationships may not be long lasting so businesses may not be concerned with losing a customer that isn't paying on time. Commercial business relationships, however, are hard fought assets so there may be more at stake when dealing with unpaid invoices or defaults on financing.
Consumer collections are also regulated by the Fair Debt Collections Practices Act (FDCPA), including limits on when and how collectors are able to track down payments owed by individuals. Commercial collections are not regulated by this federal act, however, many states require that commercial collections agencies be licensed in order to collect in those states. The state regulation may require that the agency is licensed in the state in which they're located or the state in which the debtor is located. Some debt collections agencies may opt to license in all 50 states so they are not limited in helping their business clients.
An unpaid commercial invoice has the potential to halt production of a manufacturer or determine if rent or payroll is made. On the contrary, unpaid consumer accounts are much smaller, but no less important to the business. Depending on the type of business, a collections agency must also have experience in dealing with larger accounts versus smaller accounts. Other collections differences include tracking down individuals compared to discussions with an accounting department at a larger organization, working to smooth out business differences and invoicing challenges versus reviewing individual credit or debt challenges, and lower volumes with larger balances than higher volumes with lower balances.
Depending on the type of business and the business customers, collection agencies must be researched to see if there's a good fit. For more information on how to choose a collection agency, review the following posts on the BYL Collections blog (for consumer collections) and our sister company, Enterprise Recovery (for commercial collections).
CONSUMER COLLECTIONS
Six Tips to Identify the Right Debt Collection Partner
COMMERCIAL COLLECTIONS
Tips for Hiring a Corporate Debt Collections Agency
---