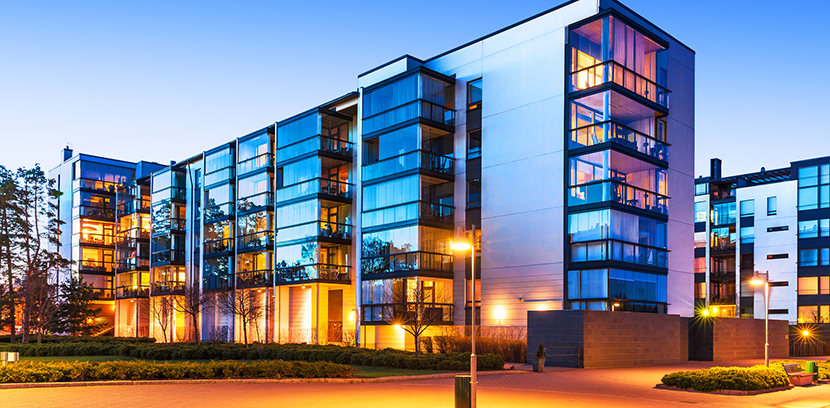 If you're considering investing in real estate and live within the vicinity of a college campus, you may choose to become a property manager of student housing. National Real Estate Investor reported that student housing continues to outperform the rest of the market, with $1.1 billion in properties bought or sold during the first quarter of 2016. Maybe you're already a landlord and are considering moving away from student housing to more conventional housing?
There are important differences to note between student housing and conventional housing. One of the most noteworthy? Rent collection.
Student vs Conventional Housing: Tenants
As someone who owns or manages single or multifamily properties, you must consider the type of tenants you wish to rent your units. After all, not only do you have to trust these individuals with your property, you also have to establish communication and maintain a relationship with them. With conventional housing, you'll likely be renting to adults who have jobs and are used to upholding their responsibilities. Students, on the other hand, may be moving fresh out of their parents' homes and have no experience renting a property. Conventional tenants will likely need no hand holding and will understand what is expected of them. They will also have a general idea of maintenance rules, financial terms, rent payments, and who to contact when or if something breaks in the property. With student housing, property managers may have to work with the students through the paperwork, general home maintenance, and possibly rely on the accountability or finances of the parents when it comes to rent payments. Conventional tenants are moving in and out of properties all the time, whereas students may only be living in the property during the school semester. Student housing property owners should be aware of heavy move-in periods during the end of summer/beginning of fall.
Landlord advice: How to Rent to Students
Student vs Conventional Housing: Lease
Because of the differences in tenants, leases are different in student housing versus conventional housing. Student leases will typically run for either the duration of the academic calendar (September through May) or for the full calendar year (August 1st through July 31st). Conventional leases could run the gamut from 6 months to a year and require notification for renewal 30 - 60 days before the lease is ending.
Some other differences in leases include:
By-the-bed vs by-the-unit - Because student housing typically has 2 or more occupants, leasing by-the-bed makes each tenant responsible for their portion of the rent and helps mitigate risk for the landlord. By-the-unit leasing means that no matter how many occupy the property, the lease signers are responsible for the rent payments.
Co-signers/Guarantors - In many cases, student housing will have parents as co-signers on the lease. This means that the landlord may be communicating with the parent more often than the student.
Furniture/Utilities included - Some student housing leases may include furniture and/or utility payments to entice first time renters. If there are certain amenities available to students nearby, the lease may also include these for an added cost.
Student vs Conventional Housing: Rent Collection
Rent collection is already a touchy subject among landlords or property managers. Understanding the difference between the tenants and leases is a good start to creating ease in the rent collection process. For instance, leasing by-the-bed means that a landlord doesn't have to put pressure on a single occupant to collect rent. With conventional leases, there is joint liability for everyone who signs the lease to be responsible for rent payments.
Here are some other things to think about:
Ultimately, working with a debt collection agency that specializes in property management collections will be helpful if any rent payments are past due. The goal is to understand your target market and how these differences could affect your ability to see rent paid on time. With some planning and foresight, and an understanding of the tenant's lifestyle and experience, rent collection doesn't have to be stressful.
---